The Application Process (step-by-step)
---
On this page, you will find all of the information about how to apply to our masters program. Please read the information carefully before beginning your application. For general information on applying for postgraduate study at FAU, see the webpages of the FAU Master's Office (Masterbüro).
The application process has three distinct steps: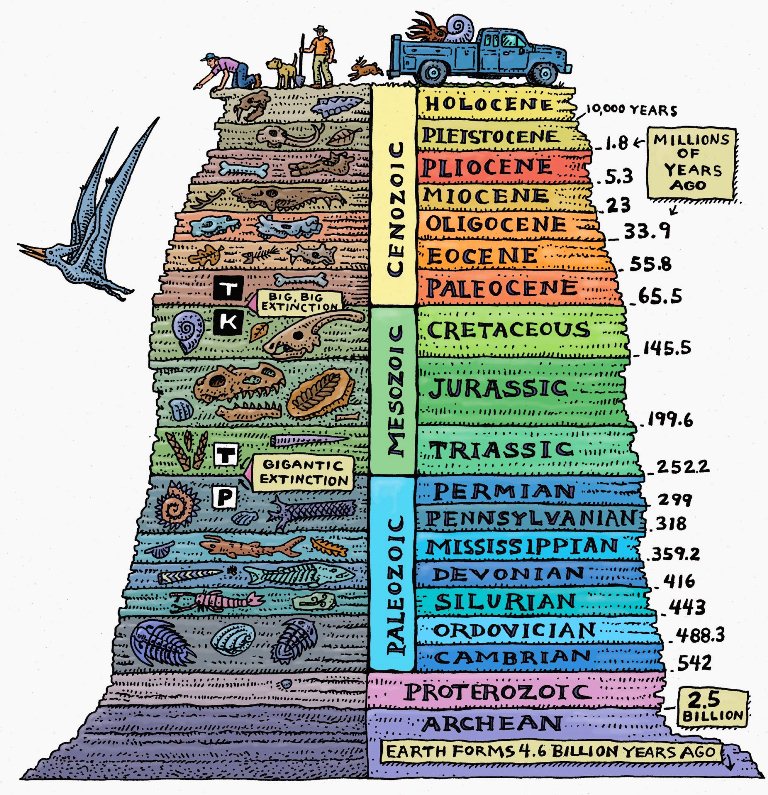 A creative take on the geological time scale (
figure by Ray Troll)
---
Step 1: Get in touch with us!
First, please write us a short email to introduce yourself and let us know that you intend to submit an application. From here, we will be able to support you in the application process and answer any queries you might have.
When contacting us, please include:
Your full name
Your nationality and country of residence (so we can assist with any visa queries)
Your general academic background (especially the subject of your Bachelor's studies)
Throughout the next steps in the application process, please email us at any time if you have queries or if anything is unclear.
---
Step 2: Online application on Campo
The formal application process starts on the Campo portal. To help with your application we have prepared a detailed stepwise guide. In this guide, you will see the process divided into two parts: Part A describes how to register for a Campo account, and the Part B describes the full Campo submission process. Please follow all steps carefully and email us if you have any queries. At the end of this process, you should receive an email confirming that your application has been submitted.

Before proceeding with this step, please check that you have the required documents to hand. Translations of certain documents are necessary if they are not already in English, German or French. The stepwise guide contains further information, and for further details, please see the checklist prepared by FAU.
Required documents:
University entrance qualification (i.e. school leaving certificate), and a translated version, if necessary
Transcript of records (i.e. university examinations transcripts), and translated version(s) if necessary
Degree certificate(s) if available, and translated version(s) if necessary
German language exemption document
Proof of proficiency in English (if applicable)
CV (max. 2 pages, in English)
Motivation letter (max. 700 words, in English)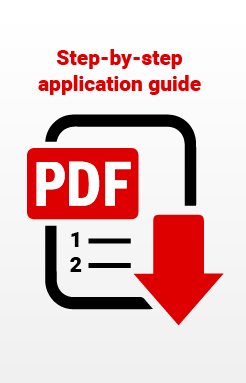 ---
Step 3: Interview
The final step is the interview. Once your application has been processed and you are eligible to be admitted, you will be invited to an interview. All details will be communicated to you via email. Applicants who have completed a Bachelor's in Geosciences and who have achieved a grade that translates to a German grade 2.5 or higher will not need to participate in an interview.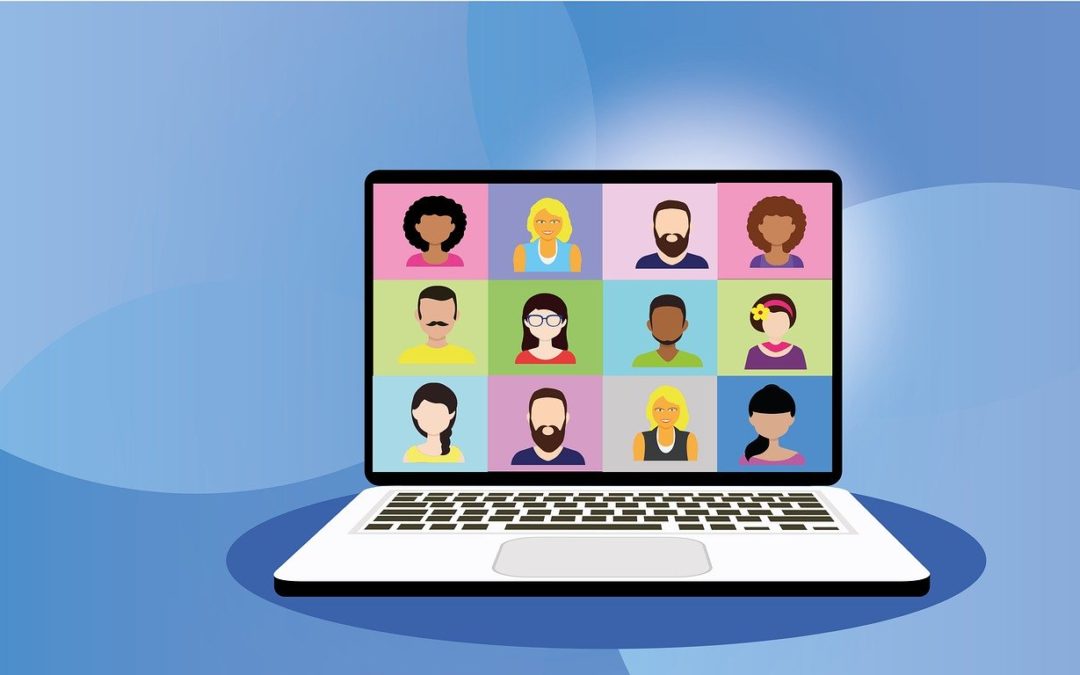 Interviews typically take place in May-June for Group 1 applicants and in July for Group 2 applicants. These interviews typically last about 20-30 minutes and will be conducted through English. Interviews will take place either in person or virtually (via Zoom). During the interview we will invite you to talk about your academic background, prior experience with topics in paleobiology, and motivation for applying to this program. You will also have the opportunity to ask us any questions about the course and studying in Germany.
If you are coming from a Group 1 country, we advise that you begin your application for a German visa as soon as you have been invited to interview. This is due to some embassies experiencing high demand recently.